Minnesota National Bank, Named Among the Top Extraordinary Banks in the Nation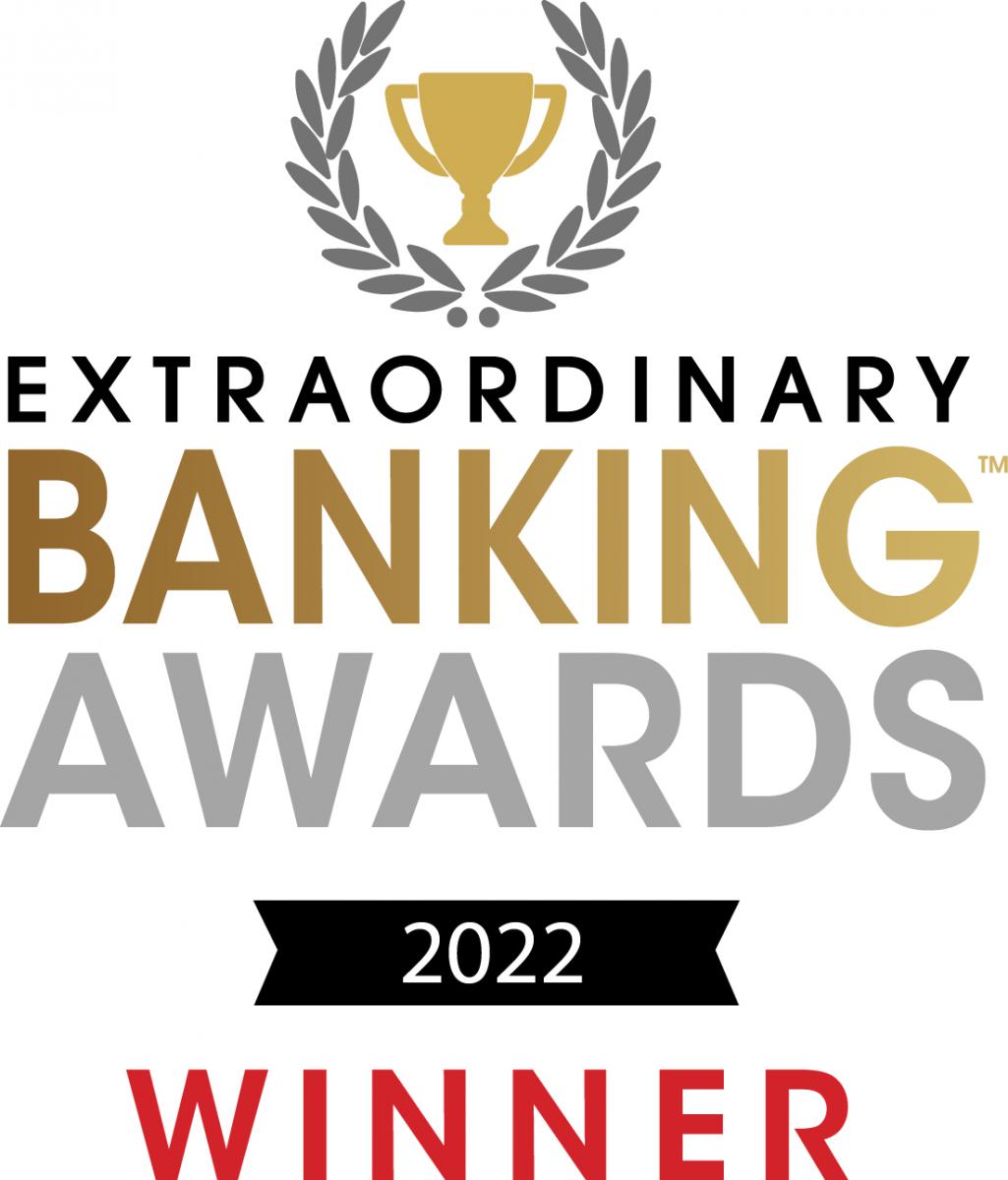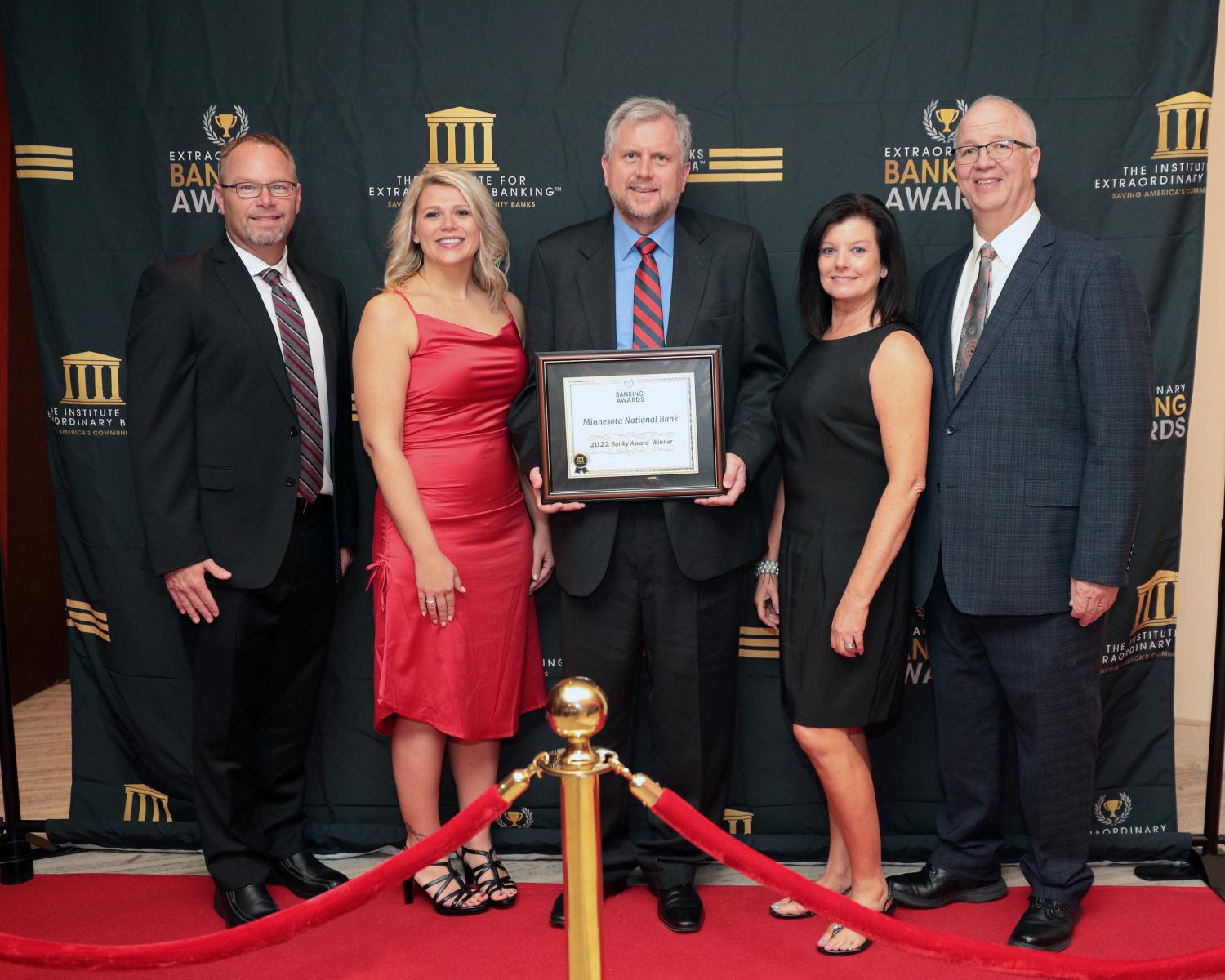 April 21, 2022 (Naples, Florida) – Minnesota National Bank, a local Sauk Centre, Long Prairie, and Pelican Rapids; was just named among the top extraordinary banks in the United States by The Institute for Extraordinary Banking™.
Minnesota National Bank was recognized with the Institute's Banky™ Award for its commitment to strong community banking. This recognition is given to top community banks across the country to help people find the best banks in their communities.
Minnesota National Bank CEO, Steve Jennings, stated,"It is very humbling and exciting to be honored for award winning banking practices. Our team is an exceptional group of highly trained professionals that have been recognized for the excellent job they do of helping our clients with their financial needs. We are also so blessed to have the trust of our clients and be looked upon as trusted advisors to them for their financial needs. I want to thank our team for being involved in our communities we serve and for all the time they give to needs within the community."
The Extraordinary Banking™ Awards highlight the vital yet often overlooked role that local community banks play in our nation's economy. Without a vibrant local banking industry, our small businesses and families often lack the have-your-back support of a true community bank that makes communities really thrive.
The Extraordinary Banking™ Awards recognize the best of what community banks offer to our cities, towns, and nation: a true commitment to the success of the small businesses and local community they serve.
Roxanne Emmerich, Chair and Founder of The Institute for Extraordinary Banking™, proclaimed during the awards ceremony: "Community banks are the backbone of America. They are what keeps a community thriving. When a community bank leaves a community, small businesses often struggle to stay, and jobs leave. Every robust community has a strong community bank that understands how to help that community thrive and grow."
Minnesota National Bank is one of only two banks in the state of Minnesota to receive this award in 2022.
Steve Jennings promoted to CEO written by Minnesota National Bank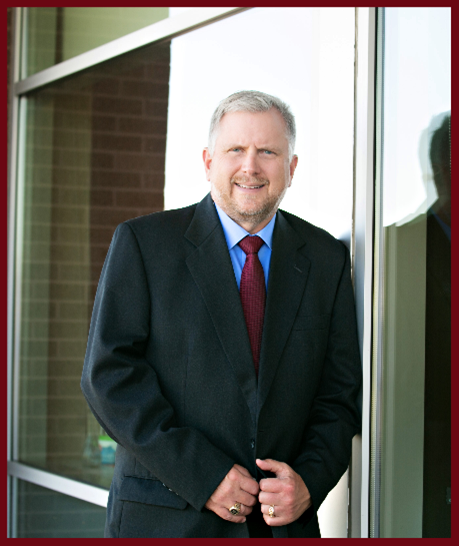 January 17th, 2022 marked the "changing of the guard", "captain of the ship", or more formally known as the 4th appointed CEO for Minnesota National Bank since we became a locally owned organization. This position was unanimously voted on by our board of directors and humbly accepted by Steve Jennings.
Steve started his career in banking back in college as a teller. After graduating from the University of Minnesota Mankato in 1990, Steve found his passion in the banking industry which led him to pursue his Graduate School of Banking degree in 1996. Ironically enough, this is where Steve met Donald John (previous CEO) and they became longtime friends which flourished into Steve joining the Minnesota National Bank team in 2016 as Chief Financial Officer.
When asking Steve what he enjoys most about his role and this organization he will smirk and say, "how much time do you have?". Steve's passion for banking lies within the relationships he builds and continues to help foster. Whether it be a customer or a teammate, you will always have Steve's full attention. The saying of "People will forget what you said and forget what you did, but they will never forget how you made them feel", is always the forefront of Steve's leadership, coaching, and visionary for our organization.
We are built on a culture of authenticity and relationship-based banking. Steve's role as CEO is to continue to grow that established culture and our way of being. Steve's favorite part of this organization is watching our teammates succeed because they helped our customers achieve their financial goals. "There is nothing more rewarding than being surrounded by teammates that celebrate all of our successes (big or small) as a team and are genuinely happy and proud of each other for the work we do", said Steve.
Steve lives in Sauk Centre with his wife Joy, their son Cameron who will be graduating from UND, and their daughter Tabitha who will be graduating from Sauk Centre Public Schools this spring.
On behalf of Minnesota National Bank, we are honored to have another supportive and empowering CEO that believes in what we have built and continues to lead us to great success and fulfillment. Welcome to your newest role Steve, we are so blessed to have you!
CEO Don John retires from Minnesota National Bank