Introducing - Contactless Debit Cards!
Accessing your money has never been easier than with a contactless debit card. Our contactless debit cards through MasterCard allow you to make purchases online and in-store so you can spend securely and access cash at ATM's all over globe. It's Safe, Simple & Secure!
Debit cards offer the following benefits:
Tap to pay - no need to touch unnecessary public surfaces anymore
Mobile wallet – another way to go contactless with your mobile device
EMV chip technology for enhanced security
Use your card at ATMs to make withdrawals, check your balance or initiate transfers
Reduce your need to carry cash and write checks
Access fee-free ATMs on the MoneyPass Network
How do you know you have a contactless debit card? Look for the contactless symbol on the front of your card: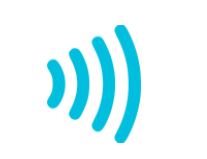 Walk in the Bank and Leave With a New Debit Card
If your card has become lost, stolen, compromised or simply isn't working, just stop in the bank as we can re-issue a new debt card on the spot. No waiting for days or weeks in the mail. You can also choose your design for a selection we have available.
Manage Your Debit Cards Digitally
Maintain even more control over how you use your debit card with our debit card management program. The following features are available via online or mobile banking:
De-activate and reactivate your cards as needed
Set up email and text alerts for your cards
Verify your identity for card management using your smartphone