Manage Your Accounts Anytime, Anywhere
Online Banking Services
When you enroll in online banking, you're able to access your accounts within our secure platform. Once you're logged in, you can:
View your account balances and transaction history
Move Money allows you to transfer funds between accounts or send money to friends and family
Bill Pay allows you to set up a loan payment or recurring bills
Establish account alerts
De-activate and reactivate your debit cards as needed
Personal Financial Management tools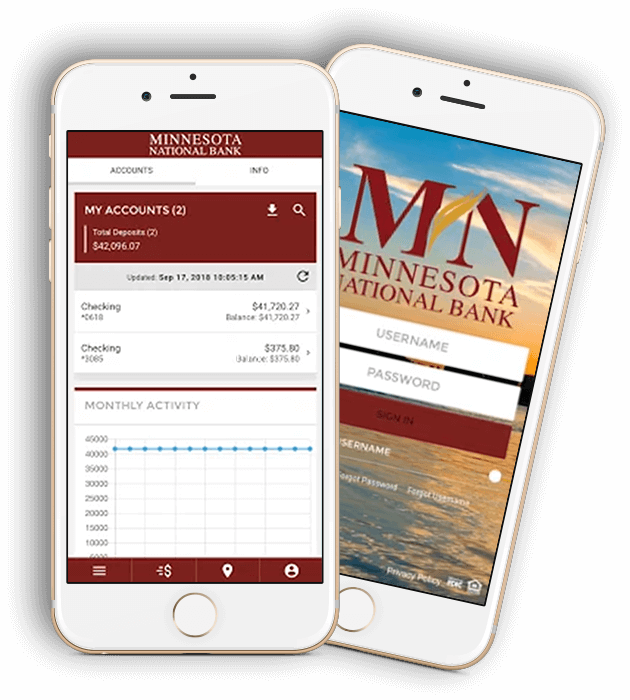 Mobile Banking Services
Manage your accounts from your smartphone. Sign in using the same login information as Online Banking. The following are additional features of the mobile banking app:
Deposit a check using your device's camera
Locate the nearest Minnesota National Bank branch or ATM
To download the mobile banking app, click the buttons below to be taken to your device's online app store.